ICF News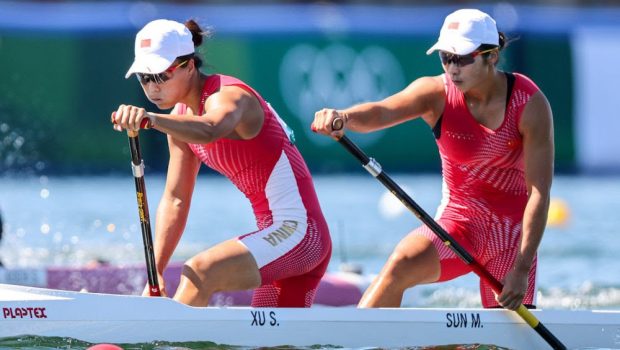 Published on August 4th, 2022 | by Paddleworld
Chinese impress on the opening day of ICF canoe sprint world championships
Olympic champions Shixiao Xu and Mengya Sun of China have turned in the most impressive performance on the3 opening day of the ICF Canoe Sprint World Championships in Canada, blitzing their way straight into the final of the women's C2 500.
The Chinese pair, who took gold at the Olympic debut of women's canoe in Tokyo last year, posted a time almost four seconds quicker than the winners of the opening heat, Cuba's Yarisleidis Duboys, and Katherin Segura.
Multiple Olympic and world champion Lisa Carrington of New Zealand cruised through to the next round of the women's K1 500, posting the slowest time of all four qualifying heats but looking comfortable from start to finish.
Australia's Alyssa Bull posted the quickest heat time.
Tokyo men's gold medalist Balint Kopasz set the fastest time in the men's K1 1000, ahead of Olympic silver medalist Fernando Pimenta of Portugal.
Other fastest qualifiers at Lake Banook on Wednesday included Poland's K4 500 women's crew, bronze medalists in Tokyo, and the German men's K4 team, Olympic gold medalists last year.
Spain's Cayetano Garcia and Pablo Martinez posted the fastest time in the new Olympic event of men's C2 500.