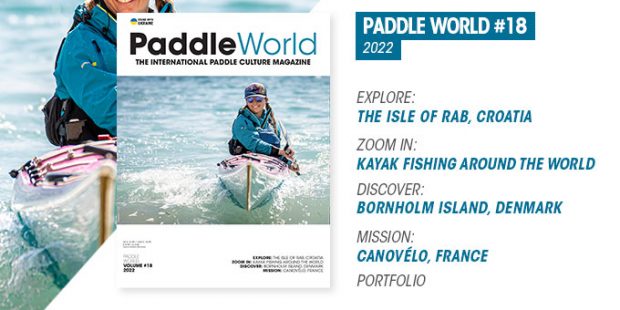 PADDLE WORLD ISSUE #18 – 2022
An annual special issue dedicated to all paddlesports: sea kayaking, canoeing, recreational paddling, lake touring, kayak fishing, family paddling and beginners. Focused on the visual aspect the sport, Paddle World brings high quality photography, thoughtful articles and very creative lay out. Essential reading for all paddlers worldwide.
TABLE OF CONTENT:
EXPLORE REVELING IN CROATIA
Would you trust a stranger and leave your entire life in a public park for the chance to spend a week sea kayaking on the Adriatic Sea? For the Holcombe family, taking a risk proved more worthwhile than they ever imagined.
MISSION CANOVÉLO
Join Paul Villecourt and Christian Barbier as they seek freedom and adventure under lockdown through a self-powered mission using canoes and bicycles.
DISCOVER BORNHOLM
Enjoy day trips in the sunshine to explore fine sand beaches, towering seaside cliffs, native forests, delicious food, rich Danish culture, and medieval ruins. Or, plan a circumnavigation to experience all that Bornholm, a small island in the Baltic Sea, has to offer.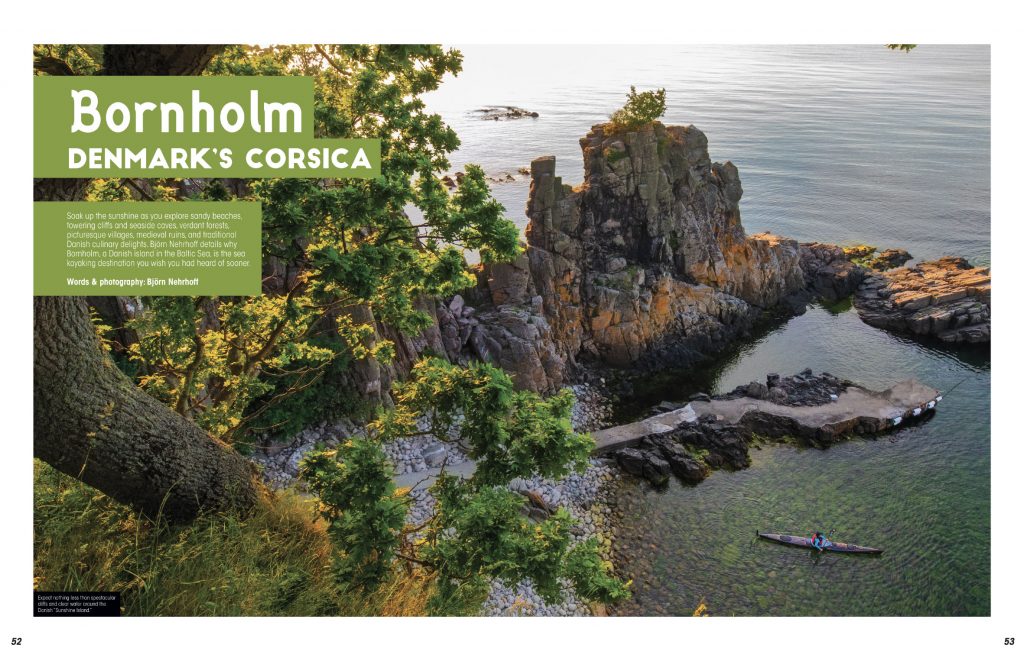 ZOOM IN GOTTA GET GONE
From Sweden to the Caribbean, each kayak fishing destination offers something unique and special. James McBeath reflects on trips taken around the world and why he is itching, once again, to leave Canada behind and get fishing.