PADDLE WORLD ISSUE #19 – 2023
An annual special issue dedicated to all paddlesports: sea kayaking, canoeing, recreational paddling, lake touring, kayak fishing, family paddling and beginners. Focused on the visual aspect the sport, Paddle World brings high quality photography, thoughtful articles and very creative lay out. Essential reading for all paddlers worldwide.
TABLE OF CONTENT: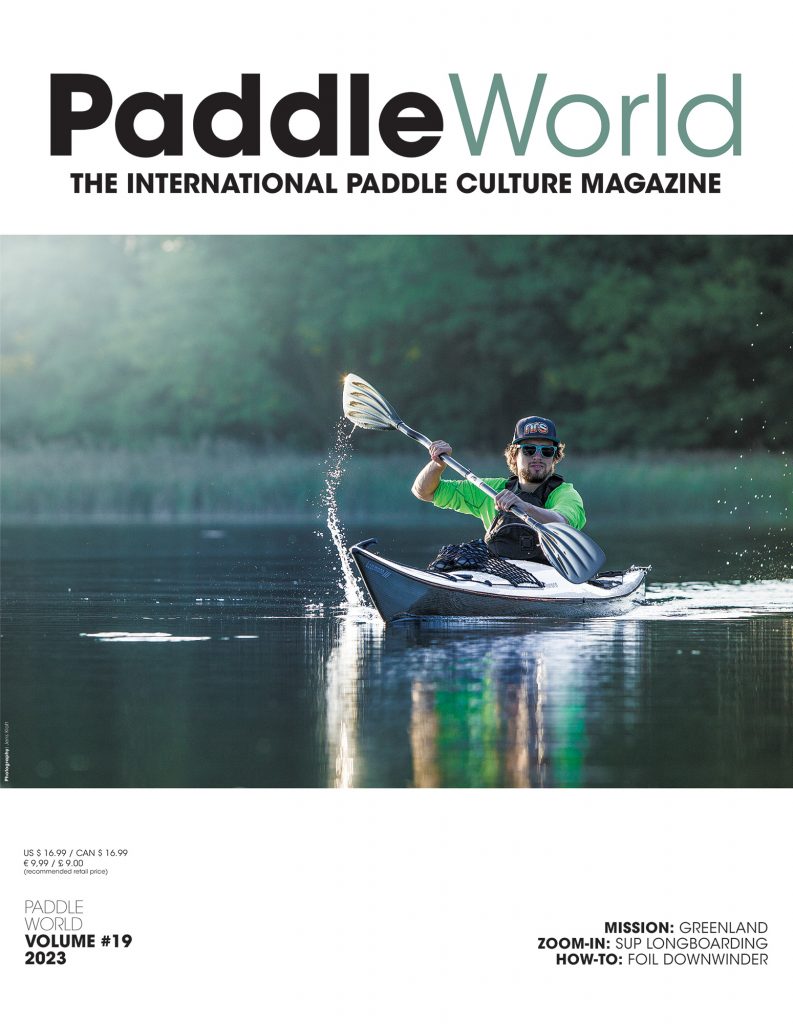 DISCOVER LOOSEN UP FOR A CHANGE
Paddling newbie Franz Güntner joins Jens Klatt for a tour of Mecklenburg's lakes, the maze-like water wonderland where Jens was first introduced to kayaking.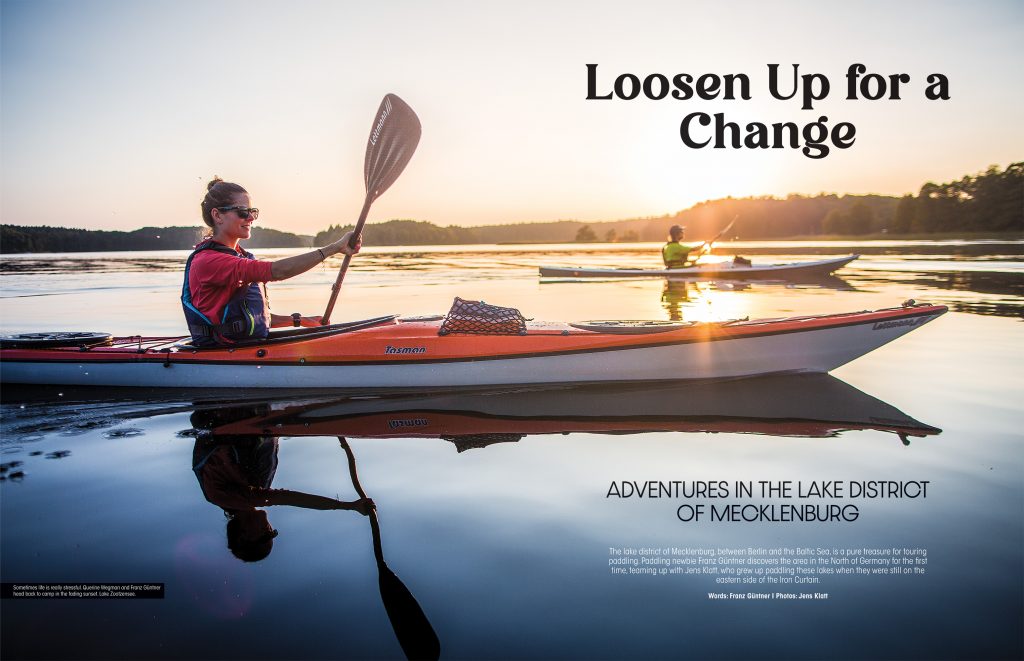 EXPEDITION SOURCE TO SEA IN THE NAME OF SALMON
Brooke Hess reflects on the Grand Salmon Expedition, a conservation campaign and source-to-sea journey undertaken to advocate for and bring awareness to the health of the Salmon River watershed and its namesake species..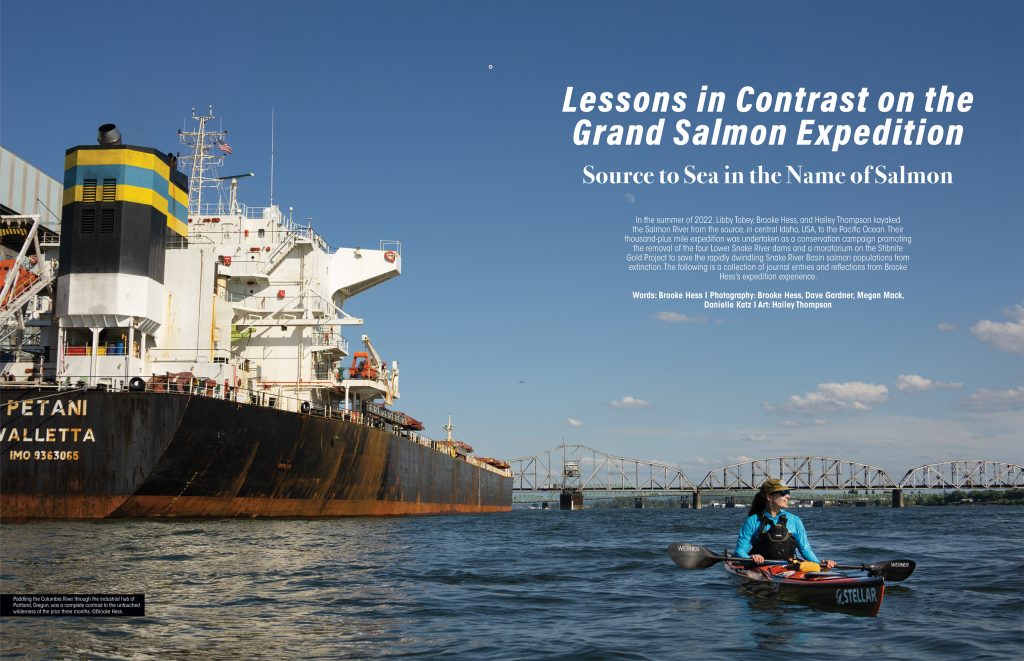 EXPLORE ÎLE DE LA BEAUTÉ
After 20 years of traveling to paddle Corsica's whitewater, Christian Zicke and his wife Nadja returned with a different trip in mind: exploring the southwest coast by sea kayak.