Events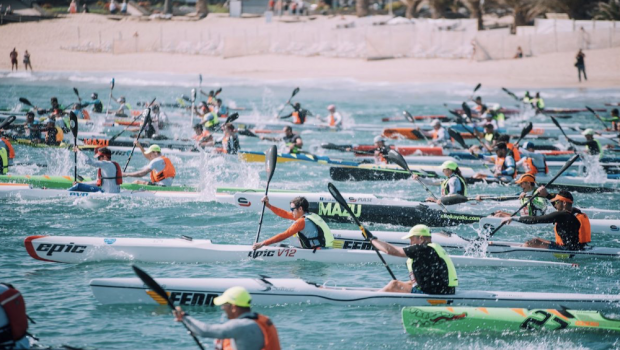 Published on April 21st, 2021 | by Paddleworld
INDUSTRY NEWS: Lanzarote ready to host world's best ocean paddlers at 2021 world championships
Organisers of the 2021 ICF canoe ocean racing world championships in Lanzarote, Spain, are confident the event will be a tremendous success, in an environment safe for teams from all over the world.
The event has been bolstered this week with the announcement of the South African team to contest the world championships, headed by multiple canoe marathon world title holder Hank McGregor, 2019 silver medalist Kenny Rice, and two-time silver medalist Michelle Burn. The July 4-6 event will signal a welcome return to international ocean racing for a paddling community starved of competition during more than 12 months of the Covid pandemic. The 2021 ICF masters canoe ocean racing world championships will also be contested.
The event's executive director, Jose Maria Garcia Riolobos, is confident the experience of the organisers in in hosting the past four Atlantic Ocean ocean surfski races will provide a solid foundation for a successful world championships.
"We will provide the best and safest conditions for the development of this World Championships," Mr Riolobos said.
"We do not stop believing and still working with tenacity so we can deliver the opportunity to all of you willing to compete this 2021, during these extraordinary times. »
"Lanzarote has been tested already with the "Lanzarote International Regatta", a selected event by the International Sailing Federation (ISAF) as a pre-Olympic continental qualifier in the FX, Nacra17 and 49er classes. The island is (also) hosting the Ironman Lanzarote, so we will have all tools and tested protocols to face World Championships with all due guarantees."
Event preparations have been strengthened by the support of boat logistics and boat rental companies, and by a partnership with a travel agency who will provide guarantees for participants in the event they are unable to attend the world championships. Organisers have also worked with the ICF to develop world-class Covid protocols. The Canary Islands have very low infection rates, and strict measures have been in place to prevent the spread of the virus.
Entry limits for teams have been relaxed because of the international pandemic, opening the door for more athletes to experience racing at the top level.
The 2019 ICF world championships were held in Saint-Pierre-Quiberon, France, with South Africa's Sean Rice winning his second title and New Zealand's Danielle McKenzie winning her first gold medal.
More information on the EVENT WEBSITE.