industry news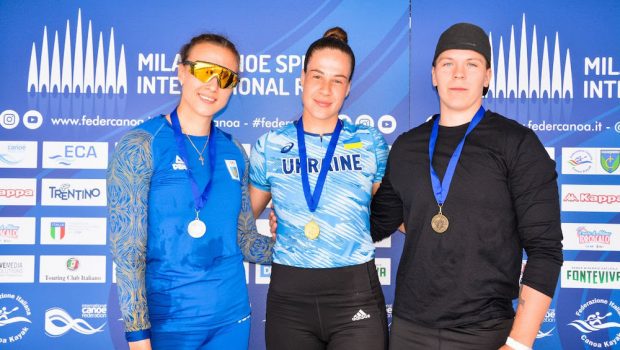 Published on May 6th, 2022 | by Paddleworld
Italian Canoe Kayak Federation – Ukraine Support
Italian Canoe Kayak federation welcomes Ukrainian athletes to International Race Milano
A group of Ukrainian athletes with the generous support of the Italian Canoe Kayak Federation took part in the annual International Race Milano on the weekend.
The 24 athletes, including Tokyo Olympic C2 medalists Liudmyla Luzan and Anastasiia Chetverikova, and five Ukrainian staff had all their expenses paid by the Italian Federation. This included their transport, room, and meals.
The Federation also supplied the athletes with racing boats.
More than 600 athletes competed over the two-day event on Milan's Idroscalo course, including Tokyo K1 200 silver medalist Manfredi Rizza and Italian world champions Andrea Di Liberto, Nico Craciun, and Daniele Santini.
Athletes from Slovenia, Austria, Switzerland, Uganda, and Israel joined the competitors from Italy and Ukraine in an event showcasing the solidarity in world sport during these difficult times.