News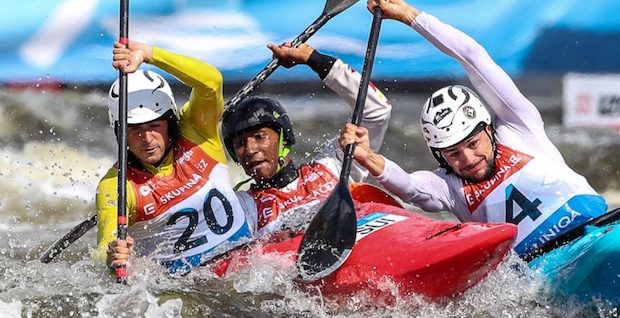 Published on June 14th, 2022 | by Paddleworld
News: Extreme Slalom Lifts a Level as Olympics Loom
The moment two world champions came together in Sunday's men's extreme slalom final, their boats colliding with neither prepared to take a step back, captured where the Olympic-bound sport finds itself at the start of the 2022 ICF season.
Through gritted teeth and steely focus, Great Britain's 2021 world champion Joe Clarke and Germany's 2019 title holder, Stefan Hengst, found themselves locked in an arm wrestle that both knew would determine Sunday's gold medalist. Hengst won out on this occasion.
Minutes earlier Czech Tereza Fiserova, bloodied and bruised after taking a blow to her face in the women's semi-final, refused suggestions she sit out the final. Swathed in a head bandage, Fiserova was in a take-no-prisoners mood as she stormed to her second gold medal of the day.
Earlier Australia's reigning women's extreme slalom world champion, Jessica Fox, narrowly escaped a blow of her own when the nose of an opponent's boat whizzed past her cheekbone.
Seasoned extreme slalom paddlers all agreed there was an intensity to Sunday's racing they hadn't experienced before. Part of it was the addition of more of the top level athletes, but also the determination of all involved to make their mark early.
"For sure it has gone up, we have more and more athletes here, strong athletes," Hengst said after his victory.
Sunday's extreme slalom competition was the biggest since the event began. More competitors, more nations. Almost 70 men and 50 women took to the water on Saturday afternoon for time trials. The lure of an Olympic medal can be intoxicating for elite athletes.
Athletes are also sitting up and taking notice of athletes who have become specialist extreme slalom paddlers. Switzerland's Dimitri Marx, who's chances of a gold ended when he broke his paddle in Sunday's semi-final, is being watched.
"We have specialists like Dimitri, he is training a lot for extreme and I think everyone can learn a lot from him," Hengst said.
"I think as paddlers we can improve the sport a lot, to a really high level."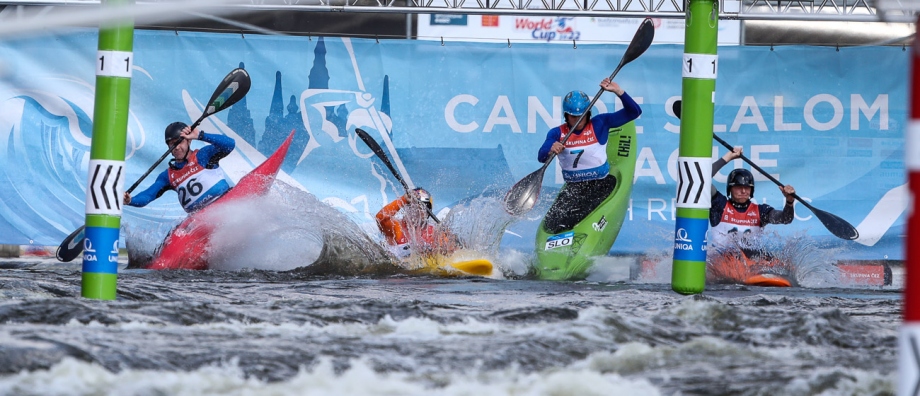 >>> Full Article