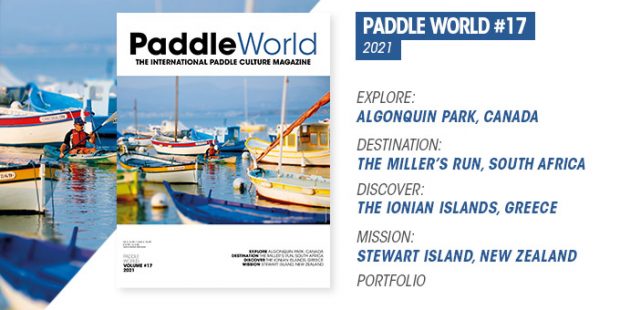 PADDLE WORLD ISSUE #17 – 2021
An annual special issue dedicated to all paddlesports: sea kayaking, canoeing, recreational paddling, lake touring, kayak fishing, family paddling and beginners. Focused on the visual aspect the sport, Paddle World brings high quality photography, thoughtful articles and very creative lay out. Essential reading for all paddlers worldwide.
TABLE OF CONTENT: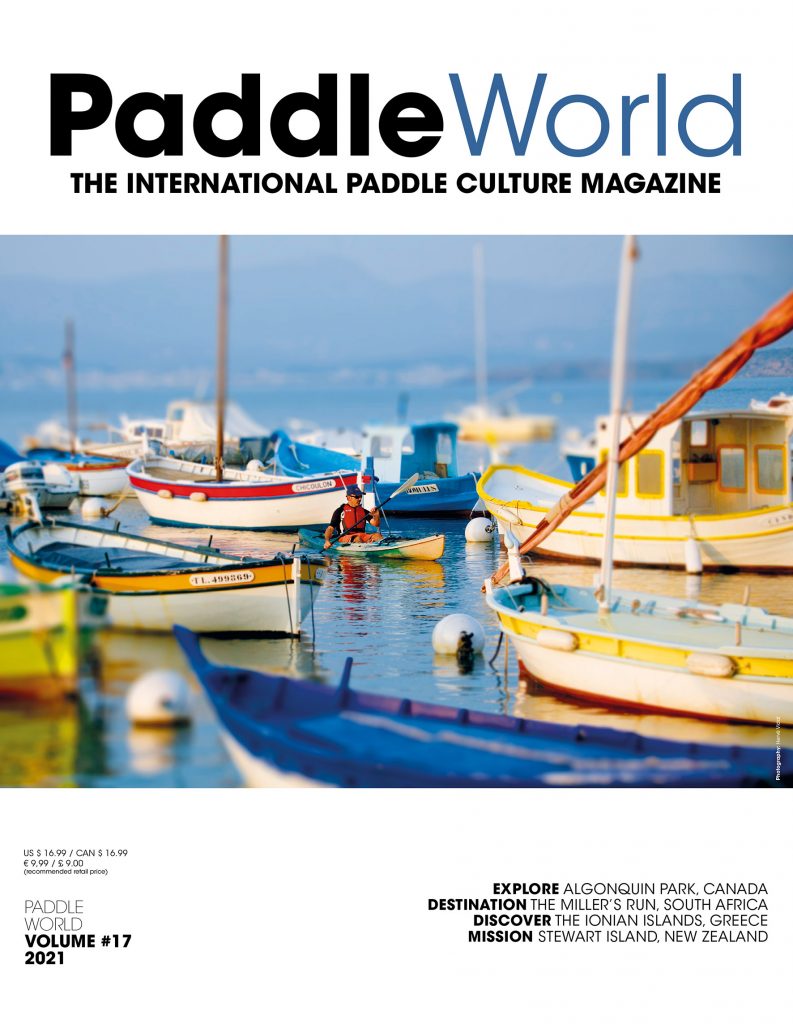 DISCOVER THE IONIAN ISLANDS, GREECE
Enter a world of turquoise blue water, white sand beaches, spectacular scenery, and legendary Greek hospitality. OutdoorDirekt's Christian Zicke shares how to avoid the crowds and make the most of a self-support sea kayak trip to the Ionian Islands.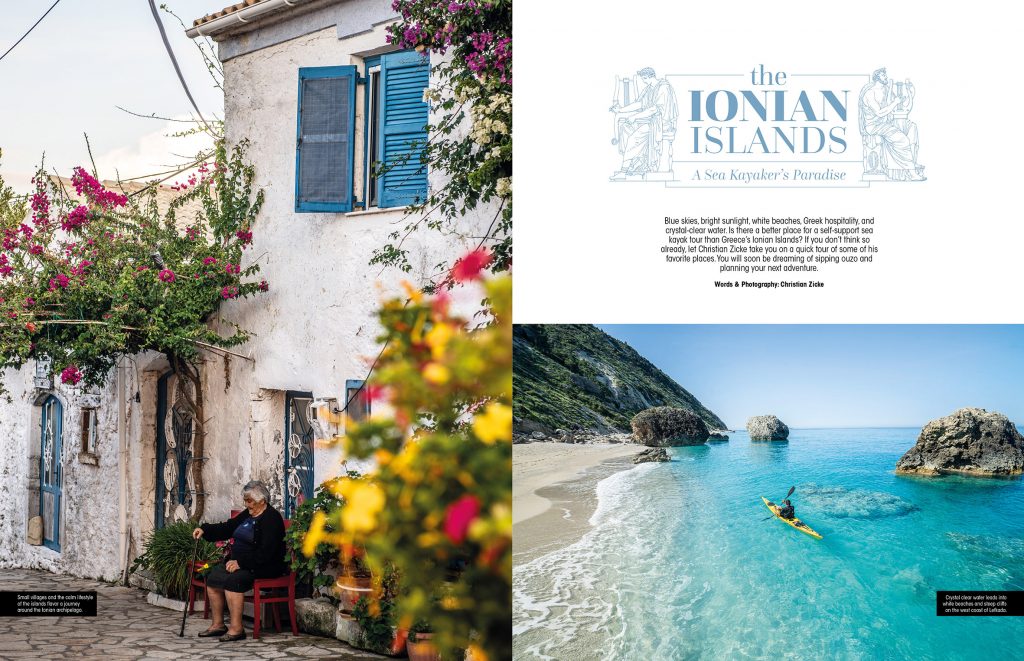 MISSION STEWART ISLAND, NEW ZEALAND
COVID lockdown inspired whitewater kayaker Mike Dawson to leave the rivers of New Zealand's North Island behind in search of a new adventure: Exploring the rugged coast and wild seas surrounding Stewart Island.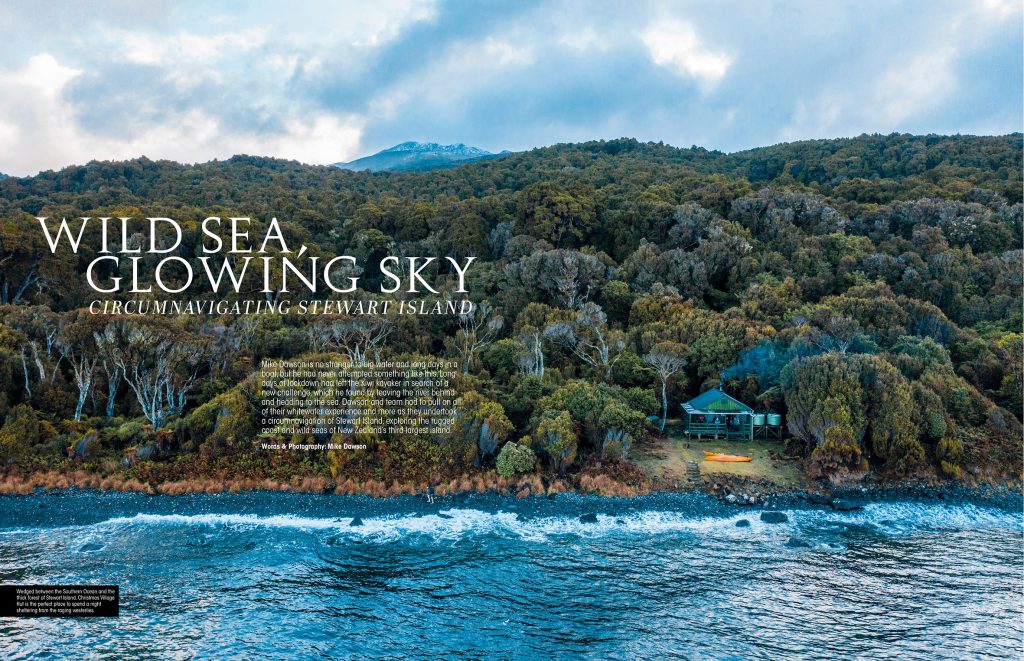 DESTINATION THE MILLER'S RUN, SOUTH AFRICA
There may be no better downwind paddle in the world than the Miller's Run when it comes to quality, ease of access, and sheer enjoyment. Surfski legend Dawid Mocke explains why it is the ultimate training ground and why he could paddle these 12 kilometers forever.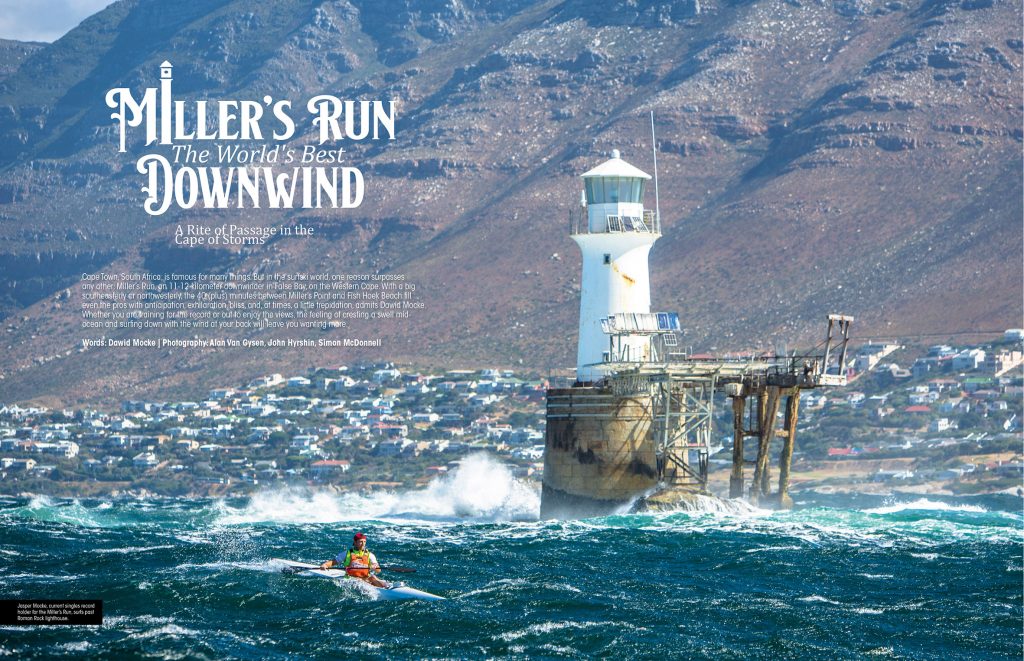 EXPLORE ALGONQUIN PARK, CANADA
A multi-day fishing trip in the wilderness of Ontario's Algonquin Park is hard work, or so James McBeath would have you believe. But he's probably just trying to keep all the musky for himself…