ICF World Cup 2022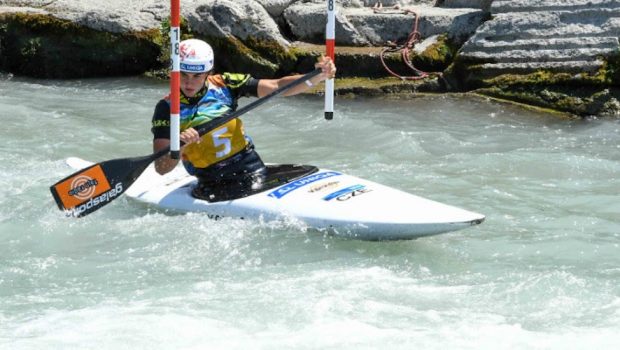 Published on July 4th, 2022 | by Paddleworld
World champions return to defend titles in Ivrea – ICF News
A long list of world champions head the start list for this week's ICF Junior and U23 canoe slalom world championships in Ivrea, with 45 nations from all five continents represented.
Reigning world champions Bethan Forrow of Great Britain (U23 C1), Evy Leibfarth (USA Junior K1), Titouan Castryck (France Junior K1), and Czech Klara Kneblova (Junior C1) will all be back to defend their world titles.
Czech Gabriela Satkova, a two-time junior gold medalist, will take solid world cup form into the U23 C1 and K1 competition in Ivrea, while teammate Antonie Galuskova will be looking to build on her two junior world titles in the U23 K1.
Galuskova and Satkova will face tough competition in the K1 from 2018 junior world champion Eva Alina Hocevar from Slovenia, 2021 U23 silver medalist and world cup winner Romane Prigent of France, and Tokyo Olympic finalist Eliska Mintalova of Slovakia.
Austria's Felix Oschmautz won bronze at this year's European slalom championships and will be among the favorites in the men's K1. Oschmautz won junior gold in 2017 but will face tough competition from France's 2019 junior world champion, Anatole Delassus, and Spain's Miquel Trave, who will be looking to make history by becoming the first man to win both C1 and K1 at an U23 world championships.
The women's U23 C1 will pit Satkova against 2021 champion Bethan Forrow of Great Britain, two-time U23 silver medalist Tereza Kneblova of the Czech Republic, and Olympians Monica Doria Vilarrubla of Andorra and Marta Bertoncelli of Italy.
The men's C1 will be one of the most open events on the program, with the past four junior world champions going head-to-head. Spain's Trave (2018), Poland's Kacper Sztuba (2017), Slovenia's Nejc Polencic (2019) and Italy's Martino Barzon have all moved to U23 competition this year.
In junior competition the 2021 world champions in men's and women's K1 and women's C1 will be back to defend their crowns. American Leibfarth won K1 in Tacen in 2021, and arrives in Ivrea fresh from an impressive silver world cup medal at her last outing.
France's Castryck defends his junior K1 men's title, and Klara Kneblova her junior C1 title.
The ICF Junior and U23 Canoe Slalom World Championships begin in Ivrea, Italy, on Tuesday and run through until Sunday. More than 400 athletes will take part.