ICF News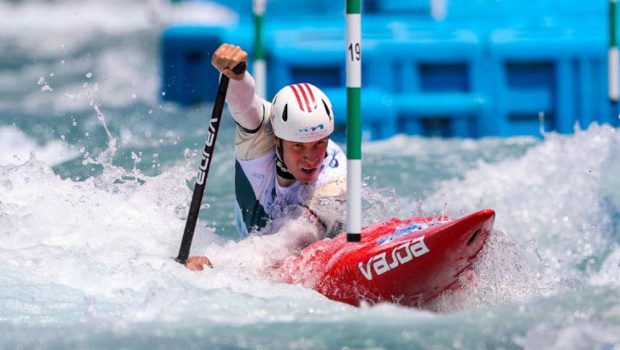 Published on August 25th, 2022 | by Paddleworld
Canoe slalom legend among starters for world cup – ICF News
More than 220 athletes from almost 40 nations will descend on Pau in France this weekend for the fourth ICF Canoe Slalom World Cup of the 2022 season, among them, five-time Olympian Michal Martikan, set to make his first international appearance for the year.

43-year-old Martikan is a two-time Olympic gold and silver medalist, winning his and Slovakia's first-ever gold at the 1996 Olympics in Atlanta. He also won gold in Beijing in 2008, and silver at both the Sydney and Athens Olympics. He won bronze in his last Olympic appearance in London in 2012.

Despite a world cup career stretching back to 1994, Martikan has only won one individual medal on the Pau course – a C1 bronze at the 2017 ICF world championships.

The six current leaders in the 2022 world cup standings will all compete this weekend. Great Britain's Mallory Franklin, currently leading the C1 table, is returning to the course where she won her first world title in 2017.

Slovenians Luka Bozic and Olympic gold medalist Benjamin Savsek currently share the lead in the men's C1, with Frenchman Nicolas Gestin just four points behind.

In the men's K1 Czech Jiri Prskavec currently enjoys a 10-point lead over Slovenia's Peter Kauzer, while Australia's Jessica Fox will be looking to continue her perfect start to the season with a fourth consecutive win in the women's K1.

Fox will also be keen to turn her season around in the women's C1, the event where she won Olympic gold last year. Fox is yet to make the podium in three world cups in 2022 but did pick up a silver medal at last month's world championships.

Younger sister Noemie heads to Pau currently sitting in the second position behind Czech Tereza Fiserova in the women's extreme slalom, while 2016 Olympic K1 gold medalist Joe Clarke sits top of the men's table after winning silver and bronze at the opening two world cups.

The fourth ICF Canoe Slalom World Cup begins in Pau on Friday and will run through until Sunday.