ICF News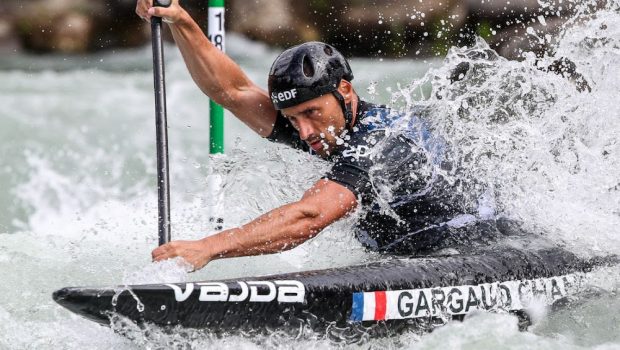 Published on August 27th, 2022 | by Paddleworld
Teenagers show the way at slalom world cup – ICF News
Two teenagers and 2016 Olympic gold medalist Denis Gargaud Chanut were among the heat winners on the opening day of the International Canoe Federation Slalom World Cup in Pau on Friday, the fourth cup of the 2022 season.
17-year-olds Titouan Castryck of France and Zuzana Pankova of Slovakia posted quickest times in the men's kayak and women's canoe heats respectively, while U23 world champion Eliska Mintalova, also of Slovakia, was quickest in the women's K1.
Gargaud Chanut made the most of competing on his home course with fastest time in the men's C1.
« There were some things that were quite unusual. For example, the second upstream on the left. I never paddled that before. But it was fine, » Gargaud Chanut said.
Mintalova had a long wait before confirming she was the fastest in the women's K1, finishing ahead of German duo Ricarda Funk and Elena Lilik.
« It was ok, but I had some problems in the bottom section of the course," Mintalova said.
"The course was quite difficult. Now I need a good rest before the semifinal. »
Pankova also had a long wait, but the 2022 junior world champion had posted a time not even Olympic and world champions could better.
« It's a total surprise. I was happy with my run, but I wasn't expecting this," Pankova said.
"The run was good, but there was a couple of close calls, I nearly touched a gate and had to do a spin, but I was extremely happy that I handled it and put together a good run. »
Castryck has enjoyed an incredible slalom season, winning both the European K1 and extreme slalom junior titles, and the K1 junior world title. On Friday he continued that form with fastest heat time in Pau.
« My run was pretty good, pretty smooth," he said.
"It was fast enough to take the win. But this is only the heat. Let's see tomorrow, the course will be harder for sure. »
Saturday will see finals in the men's and women's K1 and the early rounds of the extreme kayak.