Product Spotlight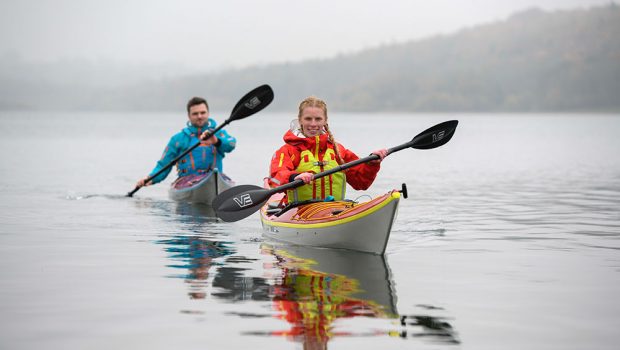 Published on March 17th, 2022 | by Paddleworld
The Evo range: A new era of design.
What's new at Peak? To start with they have rebranded to Peak PS (Paddle Sports) to move away from the geographical reference and be more inclusive across all paddlesports. Along with the name they have some exciting new gear in their Evo Range, in this article they explain how they have redesigned the pattern, developed their own latex seals and their focus on becoming eco friendly.
We have just welcomed the first delivery of our 2022 Evo Range into stock, and we are proud to present the first products in our newest, greenest, most advanced collection to date. The Evo range was instrumental in Peak PS picking up the Sustainability Award at this year's Paddlesports Show in Lyon.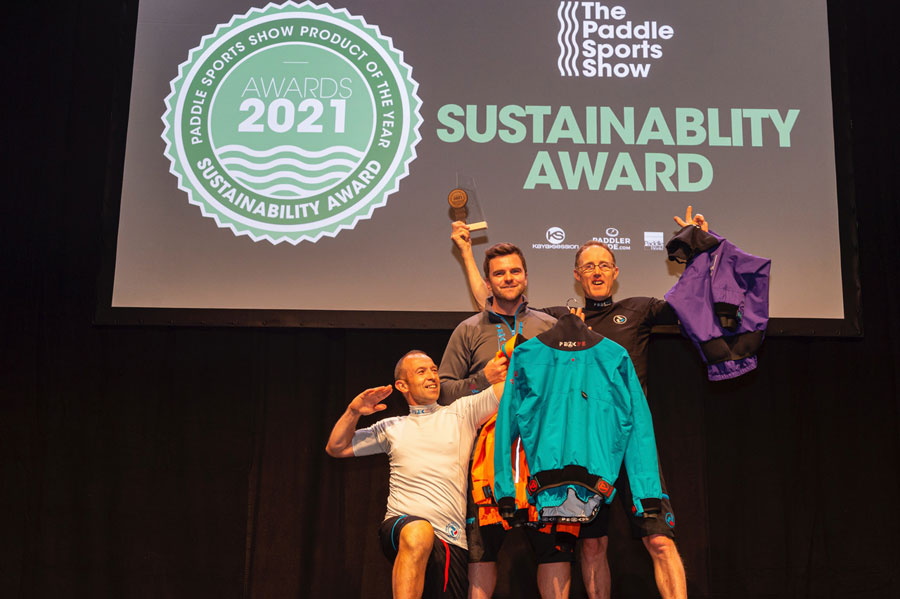 The award-winning Peak Eco ethos transcends into our new Evo line up. Evo garments are constructed from fabric made of recycled yarn, and have a CFC free DWR finish. The specification of bioprene, recycled zips and minimal packaging adds to the sustainable credentials of the Evo range.
Each pattern in the Evo range has been redesigned, with the aim of reducing any bulky taped seam junctions, ultimately creating a far more waterproof garment. Items in the Evo range have been manufactured as a single seal garment, with the double seals, wrists, waists or ankles, then sewn onto the outside. Neoprene components used on the Evo range – all the outer waists, wrists, arms seals and neck seals – are manufactured using Bioprene, a neoprene manufactured from natural and renewable resources. All pocket zips are manufactured from recycled polyethylene.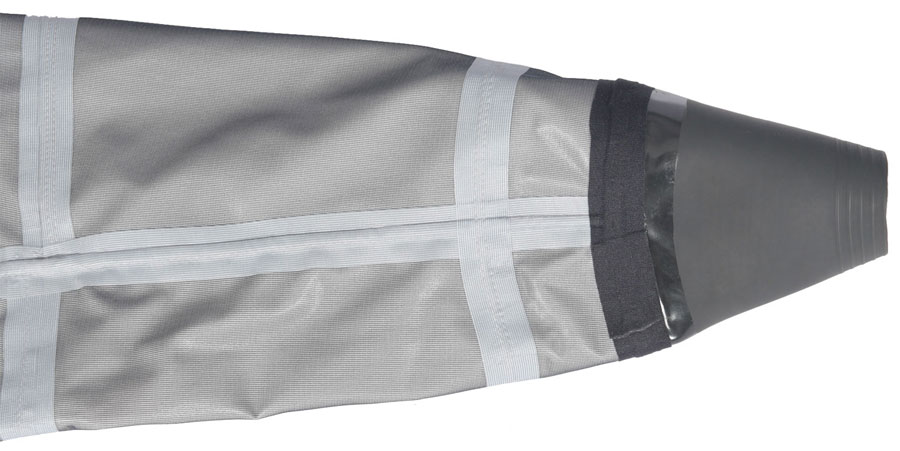 We've developed our own specific latex seals (a first in the paddlesport industry) which scale with each garment size, resulting in improved alignment and seam seal between the garment and the latex seal. The resulting patterns for the smaller and larger garments in the Evo range have a more natural shaping and feel.
Stay tuned for some more product reviews of the Peak PS Evo Range.