Gear Review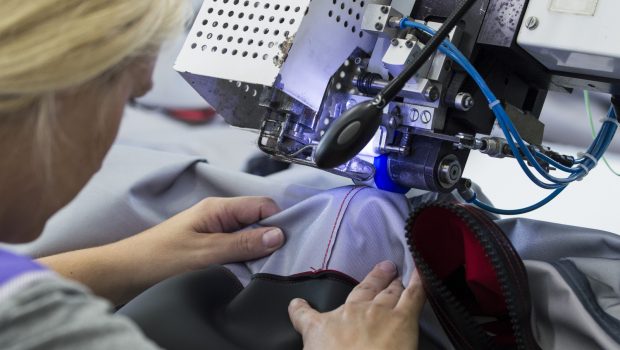 Published on September 20th, 2021 | by Paddleworld
New @ The Paddle Sports Show 2021 – STAND OUT SUP WEAR, Fjord Drysuit
This serie of articles, called "NEW @ The Paddle Sports Show 2021" showcases the products that are competing for the « PADDLE SPORTS PRODUCTS OF THE YEAR AWARDS »
Entry for Sustainability FJORD DRY SUIT by StandOut SUP Wear
1) Why it Should Win:
One of the smallest, yet most important things you can do for the environment is to choose quality handmade products !
By choosing high quality products that have a longer life cycle, you make sure less clothing ends up in landfills in your area and across the world !
In addition; the suit is Crafted from an exclusive new recycled material , made from waste yarn, abandoned garments, fish nets, discarded fabrics and other post production waste, the Terra collection is the first step towards a more environmentally responsible StandOut !
Using post production waste to create a new fabric is one of the most sustainable solutions to create a new fabric, since it avoids the use of toxic chemicals and bleaches in the process and greatly helps to reduce the consumption of our natural resources !
All of our dry suits are handmade in our family owned production in Slovenia (on the Sunny side of the Alps 🙂 )
2) Product Description:
Fjord; as one of the most spectacular marine ecosystems; this dry suit is a product of Sustainability and performance. .
The Fjord dry suit makes paddling during winter carefree while also helping to reduce the consumption of our world's natural resources.
The extra long zipper makes putting it on an easy process and the second slider at the bottom, can be used as a Hygienic Zipper !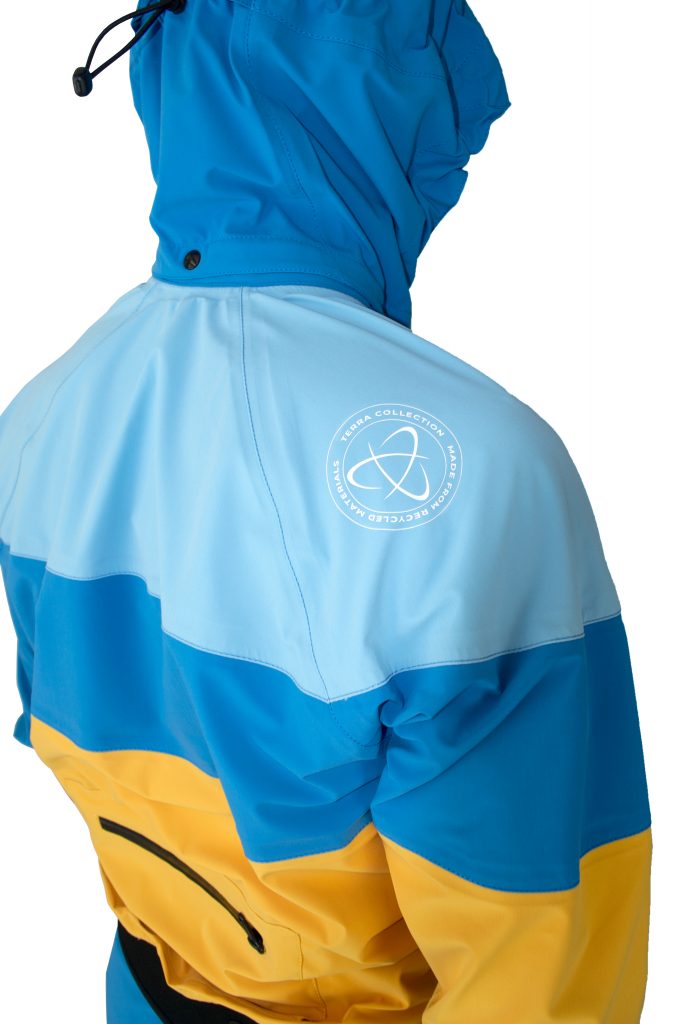 Sustainable performance:
Material: Recycled polyester
Membrane: made from biomass
Extra stretchable material
Breathability 26.000 g/m2/24hrs
Water Repellency: 20.000 m/m
YKK double slider zipper
Detachable hood
Ultra light <1kg (M size suit)
Semi dry back pocket
More info on the
This serie of articles, called "NEW @ The Paddle Sports Show 2021" showcases the products that are competing for the « PADDLE SPORTS PRODUCTS OF THE YEAR AWARDS »
It is produced & organized by KS Publishing (publishers of Kayak Session, Paddle World and Sup World magazine).
The Paddle Sports Show, is the world's largest paddlesport-specific trade show ('trade show' meaning entrance is reserved for professionals) highlighting what the general public will find on shelves and in stores in 2022. It includes everything from kayaks and canoes to stand-up paddle boards and inflatables, with the apparel and accessories needed for it all. See the product and meet the manufacturer at The Paddle Sports Show 2021 in Lyon (France) > www.thepaddlesportshow.com