News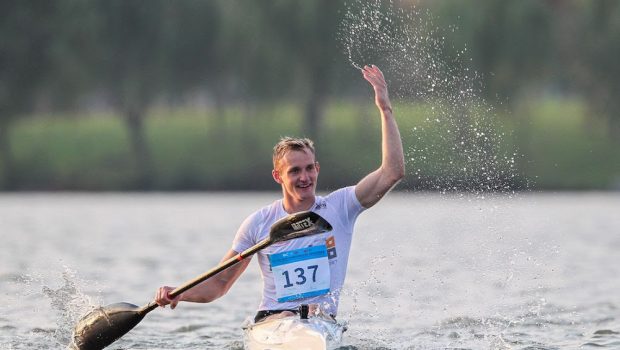 Published on July 8th, 2022 | by Paddleworld
Pedersen and Kiszli favoured for World Games marathon gold
Reigning world champions Mads Pedersen of Denmark and Vanda Kiszli of Hungary will start favourites to become the first ever The World Games canoe marathon gold medalists when the sport makes its debut in Birmingham, Alabama, on Monday.
Kiszli will head to Birmingham having won the past three ICF long distance marathon world titles, while Pedersen has won the past two men's races. They were both super impressive at last year's world championships in Romania, which also doubled as a selection race for The World Games.
Gold medals will be up for grabs in both short distance and standard K1 marathon races over two days next week. Athletes who earned selection for their country will be expected to race in both events, with the short distance on Monday and the regular marathon on Monday.
Portugal's Jose Ramalho won the short distance title ahead of Pedersen in Pitesti last year, and will fancy his chances of repeating the feat on Monday. Spain's Ivan Alonso took bronze last year.
Kiszli has also won the previous two short distance world titles. Her strongest challengers next week in both events are likely to be Hungarian teammate Zsoka Csikos, Danish U23 world champion Cathrine Rask, three-time Olympian Bridgitte Hartley of South Africa and Spain's Eva Barrios.
2018 world champion Andy Birkett of South Africa, Argentina's Franco Balboa, France's Jeremy Candy, and Hungary's Balint Noe will also fancy their chances of challenging Pedersen in Birmingham.
Noe outsprinted Pedersen to claim the 5000 metre title at last year's ICF canoe sprint world championships in Copenhagen, also relegating three-time Olympian Fernando Pimenta of Portugal to the silver medal.
But there is little doubting Pedersen's abilities. The then 22-year-old created canoe marathon history in Shaoxing in 2019, winning both the U23 and senior world title in just a 24 hour period.
Quotas for The World Games marathon competition were allocated at the 2021 ICF world championships, based on the results in the senior men's and women's K1 races.
Countries then selected which athletes would represent them in Birmingham. Most federations conducted trials to determine the best athletes to compete.
The World Games canoe marathon competition will be held at the Oak Mountain State Park.