Gear Review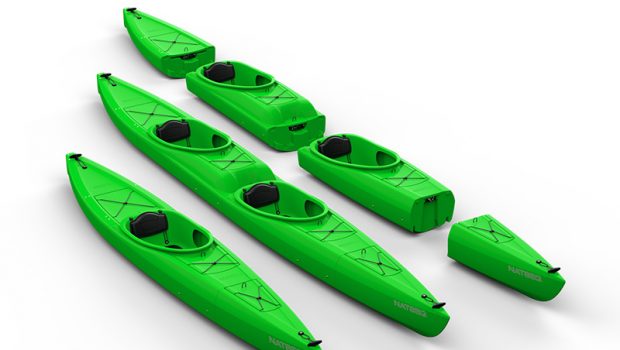 Published on September 23rd, 2021 | by Paddleworld
New @ The Paddle Sports Show 2021 – KAYAK INNOVATIONS, NATSEQ
This serie of articles, called "NEW @ The Paddle Sports Show 2021" showcases the products that are competing for the « PADDLE SPORTS PRODUCTS OF THE YEAR AWARDS »
Entry for Special Jury Prize NATSEQ by Kayak Innovations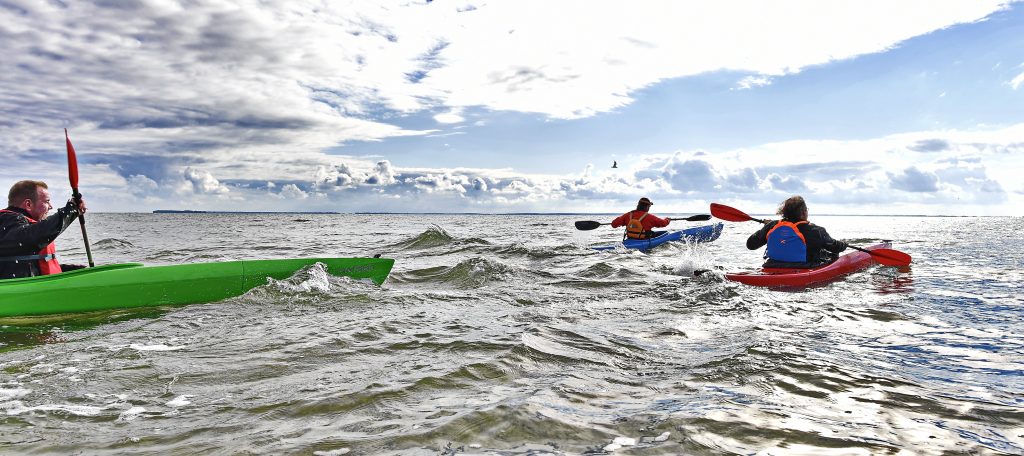 « Summer 2018 … a beautiful day for paddling sometime in August. A very relaxed tour on a nice river in the east of France with lots of time to enjoy paddling and talking, that's how it all started.« 
The idea of a modular kayak that can be stored in a space-saving way, transported in the boot and assembled in a few seconds is not new. And it is good. In fact, it's so good that it's worth thinking about how to improve such a boat. So on the evening of that fantastic day of paddling, we just talked shop for a bit… and suddenly we had an idea, a challenge that was never to leave us! The main driving force behind the idea were questions that arose from the experiences of dealers and active paddlers:
Is it possible to design a modular kayak in such a way that there are no large gaps between the segments, both on the water and on land?
Is it possible to design a modular kayak in such a way that it also appeals to ambitious touring paddlers?
Is it possible to design a modular kayak in such a way that it does not differ in manoeuvrability, manoeuvrability and speed from a high-quality one-piece touring boat?
Is it possible to design a modular kayak in such a way that it combines and develops many good ideas?
Is it possible to design a modular kayak in such a way that it can not only be assembled quickly, but can also be disassembled just as easily?
And above all: Is it possible to develop and produce an innovative modular kayak at an acceptable price in Europe?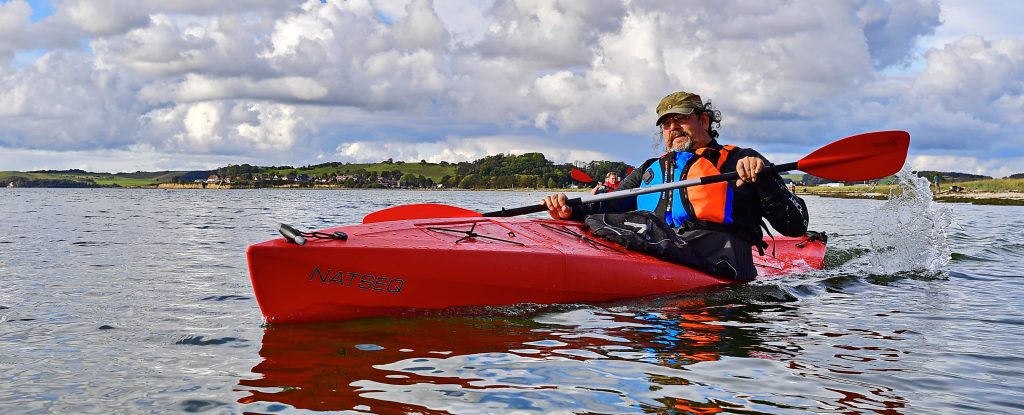 In our search for answers to our questions, we met a lot of great people and they were all enthusiastic about the idea. So we won over a developer in Austria who specialises in rotomoulding and who directly catapulted our project two levels up. Our team and network includes ambitious dealers and active paddlers who have helped us time and again to put the finishing touches on the boat. This includes a visit to paddling legend Mike Neckar, whose « Necky » kayaks still enjoy cult status today!
Here's the result: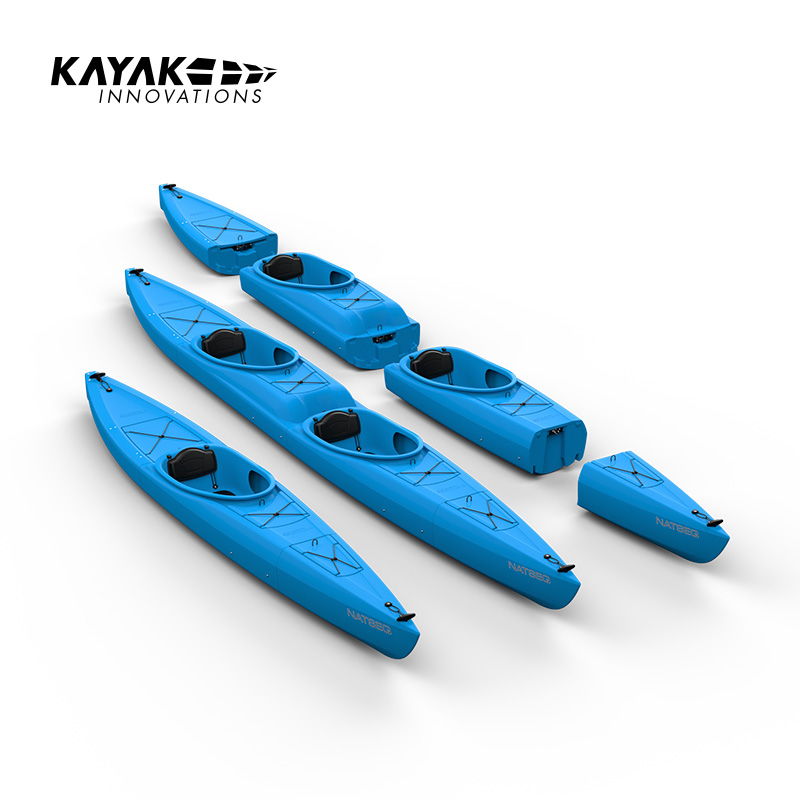 NATSEQ by KAYAK INNOVATIONS
NATSEQ is the modular Kayak, createt and made in Germany.
NATSEQ is unique by a patent pendet lock-system which alows before unknown tight and solid locking between the Modules.
NATSEQ is unsinkable by hermetic single Modules.
NATSEQ is easy to transport and assemble within one Minute for the Tandem and less for the solo Kayak.
NATSEQ don't need a storage in a Boathouse or transport on a Roof-Rack. With an amount of space, less then 1 squaremeters it fits in your home.
NATSEQ fit in a Opel Corsa size Car.
NATSEQ is a highly performing Kayak, for Rivers, Lakes and coastal Waters.
NATSEQ is the new take it with you and take it everywhere Kayak.
NATSEQ modular performing paddling fun, for recreation, weekend-trips, journeys and if you want a long haul expedition.
NATSEQ Dimensions:
Length Solo: 4,09 m, Length Tandem: 5,6 m, Width: 0,59 m, Weight solo: 29 kg Weight Tandem:: 45 kg, Length and Weight Bow: 1220 mm 6,4 kg, Length and Weight Solocockpit: 1567 mm 14,4 kg, Length and Weight Tandemcockpit: 1604 mm 15,3 kg, Length and Weight Stern: 1469 mm 8,8 kg, High: 381 mm. Storage Bow: 67 l, Storage Stern: 87 l , Dayhatch Solocockpit: 3 l, Dayhatch Tandemcockpit: 3 l, Volume Solo: 341 l, Volume Tandem: 544 l, Cockpit outside: 950 x 530 mm, Cockpit inside: 880 x 470 mm.
More info on the KAYAK INNOVATIONS WEBSITE
This serie of articles, called "NEW @ The Paddle Sports Show 2021" showcases the products that are competing for the « PADDLE SPORTS PRODUCTS OF THE YEAR AWARDS »
It is produced & organized by KS Publishing (publishers of Kayak Session, Paddle World and Sup World magazine).
The Paddle Sports Show, is the world's largest paddlesport-specific trade show ('trade show' meaning entrance is reserved for professionals) highlighting what the general public will find on shelves and in stores in 2022. It includes everything from kayaks and canoes to stand-up paddle boards and inflatables, with the apparel and accessories needed for it all. See the product and meet the manufacturer at The Paddle Sports Show 2021 in Lyon (France) > www.thepaddlesportshow.com